Yoga For Pregnancy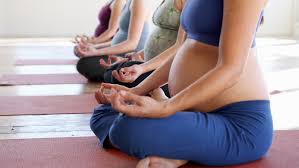 ******* Yoga for Pregnancy is going Virtual from Mon 20th April *******


**** Sessions with run via Zoom platform on a Monday night 7.30-9 pm ******
Yoga for pregnancy is a great way to prepare for the birth of your baby, learning valuable breathing techniques, stretching and practicing positions that can ease common discomforts and be useful to you in labour.
This weekly class designed for women beyond 12 weeks of pregnancy the first half hour gives an opportunity to chat with other Mums to be on the session with the second hour dedicated to gentle stretching, helping to ease common pregnancy aches and pains, breathing techniques and relaxation. The sessions also offer an opportunity to take time out from your busy life to focus on you and your baby.
Sessions cost £5. or £16 for a block of 4 weeks (£4 per session)
payable in advance .
New attendees receive their 1st session free
To find out more or book a place please contact Me including your due date.