Yoga For Pregnancy with Emma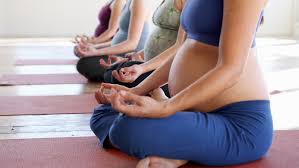 ******* Yoga for Pregnancy *******
April 2022; These sessions are currently paused
Relax & take time out for yourself

Ease common pregnancy discomforts with gentle stretching

Learn valuable breathing techniques for birth

Meet other Mums - to- be
Yoga for pregnancy is a great way to prepare for the birth of your baby, learning valuable breathing techniques, stretching and practicing positions that can ease common discomforts and be useful to you in labour.
This weekly class designed for women beyond 12 weeks of pregnancy.
The first part of the session allows time for discussion with other Mums to be.
The rest of the sessions is dedicated to gentle stretching, helping to ease common pregnancy aches and pains, breathing techniques, that can be useful for labour and relaxation.
The sessions also offer an opportunity to take time out from your busy life to focus on you and your baby.
Sessions are held, on Monday evening from 7.30-9pm, at the Salvation Army Church on Sythwood, Woking .GU21 3BE
Sessions must be booked and paid for, in advance.
Cost £10 per session if paid for, in 4 week blocks, £12.50 paid for weekly.
Trial session £10
Please advise at time of booking any sessions you cannot attend as payments are
Non-refundable or transferrable.
To find out more or book a place please contact Me including your due date.
I deliver this service as a private - affiliate- business for the NCT. I have been trained in this field by NCT to Level 5 university standard and am licenced by the NCT.